1979 Dodge Magnum
User Reviews
1979 Dodge Magnum
Review Ratings
Average Ratings from

11

reviews
Performance:
Appearance:
Build Quality:
Overall:
Review Highlights
Click to filter reviews below
Displaying 1 - 10 of 11 1979 Dodge Magnum reviews.
carazy1

writes:
Pros
Classy, stylish looks, performance
Cons
Sloppy factory back then

Fantastic Car, Turns Heads.......once The Bugs Were Fixed.loved It!!! — Bought mine new with 79 miles. Loved the car, drove great. Great performance and handling overall. 1st generation lock up torque convertor burned up two trannys though. Also, had brake issues from the factory. One of the coolest looking cars I've ever owned.
Primary Use: Family transportation
JJKessel

writes:
1979 Dodge Magnum XE
Review
Pros
Solid build, parts you can get from parts store are cheap.
Cons
Gas Mileage, some parts hard to find.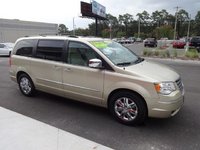 Good Classic — Good solid car, has the 318 V8, in my opinion one of dodge's better engines. Roomy, I wanted an old cruiser, and this car is perfect for that. The GT is what you want if you want more power and more of a muscle car look. I like it because its a great car to cruise in on the weekend's and I plan to pass this car down to one of my sons.
Primary Use: Sport/fun (spirited driving, track racing, off-roading, etc.)
XS22L9R

writes:
Pros
It's a Magnum GT E58 w/T-tops, It's different, it's rare, most people have never even seen one before!
Cons
This one has a salvage title :(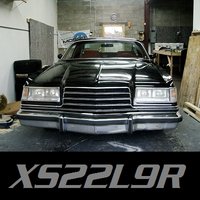 1979 Red Magnum Gt E58 With T-tops — STOCK PHOTO - For years now I've been buying up most every 79 Magnum XE or GT that I've come across-ed. If it has some rare options, I want it! Right now I'm sitting on 8 of them plus one 1979 Chrysler 300.
Primary Use: Sport/fun (spirited driving, track racing, off-roading, etc.)
XS22L9R

writes:
Pros
Rare Triple black combo / Gets looks everywhere I go!
Cons
Triple black / keeping it clean!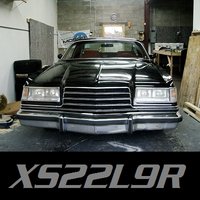 1979 Triple Black Magnum Xe 360ci 4bbl With Power Moonroof — This is my favorite Magnum, just wish it would have had the GT package also. It has one very rare option you don't see on many Magnums, Opera lights? Normally see those on Cordoba's not Magnums. It now has most of the GT options added and a custom digital dash. Less than 15,000miles on the odometer. Paid $65.00 for it!
Primary Use: Sport/fun (spirited driving, track racing, off-roading, etc.)
XS22L9R

writes:
Pros
It's a black GT E58 with T-tops, It's different, it's rare, most people have never even seen one before!
Cons
The only thing bad is the factory horse power, only 265gross horsepower, but very easy fix!!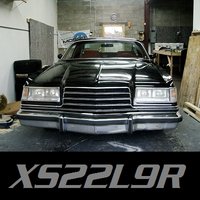 1979 Black Magnum Xe/gt E58 With T-tops - — Been collecting these car since they were made! One of my friends had a Red/White GT (E58)t-top Magnum new back in 1979. He let me drive it and I fell in love with it! I now own a multitude of Magnum's and 300's. Best build B Body made. Think about it, it's the last year of the B's
Primary Use: Sport/fun (spirited driving, track racing, off-roading, etc.)
MOOSEMART

writes:
Pros
Great power, A/C, comfort & eye appeal
Cons
Too large for Parking spaces now-a-days!

My 1979 Magnum Xe Is Gorgeous!! — I purchased my '79 Magnum XE with only 11 miles on it in 3/80. It's a gorgeous car - Cherry Red, White landau top and White leather interior with red carpet. I was single and 18 when I purchased her; and this was my first car- my dad insisted I buy a Mopar!! I had a lot of guys try to buy it from me, stating a girl shouldn't own something so powerful! My baby took off in a heartbeat and could go >100mph down the interstate with no problem! I never knew exactly how fast I went, because the speedometer didn't go that high. I just know I pegged it!! She has a 360/V8. I usually got 15-19mpg, but it didn't really matter at 1.00/gallon :) "Maggie" as I called her, was comfortable and the A/C blew so cold in the Missouri summertime - awesome!! Lot of good times in her during my single days!! I had her completely re-painted in 1988, origional color, as the red on the hood was fading to an orange color (which was because the Car dealership dinged her hood and left fender when she was on their Transport truck - and repainted it improperly. I had her moved from Missouri (where I was from) to storage in Maine for 4 years while overseas with my husband's job. When I took her out of the barn, she started right up and I drove her back to Missouri in '97 without any problems! I even had an offer at a gas station along the way for someone wanting to buy her. (Of course the guy asked my husband if he would sell her - and didn't believe it when I said she was mine and wasn't for sale!) In 1987, we even had to have our house built with an extended garage so her length would fit in it! I "garaged her" from '97, as my kids got older, bigger and those large 2 door cars were starting to get harder to fit into small parking spaces everywhere I went. My kids told me the "Maggie" was a guy magnet. I had guys circle around her and just look - she made me proud. I always kept her clean with a nice wax job on her. We moved to Maine in 2001, and I had a Transport bring her up. I didn't want to take any chances driving her up in the bad January weather. I decided in 2002 to store "Maggie" in another barn so she is sheltered from the harsh winter elements. (Besides, all the truck driver's who stopped at our Convenience store wanted to buy her too!!) The driver's seat is a bit softer from wear because of use, but all the other leather is still like new, except the center arm rest which was a bit cracked, so I just turned it upside down! I think being a female and always cleaning the stitching with a toothbrush helped a lot in keeping her nice appearance. Maggie has 121,000 miles on her. I'm sure she needs new brake lines, tires and a few hoses by now, as I haven't driven her since 1998. I hope someday to get her back out and cruise again. Maybe for my 50th Birthday????
ez10jr

writes:
1979 Dodge Magnum GT
Review
Pros
Looks nice, handles and rides great, very comfortable to drive, especially on a sunny day with the T Tops off
Cons
Weather stripping in the T Roofs starting to go and finding replacement weather stripping is becoming a major concern.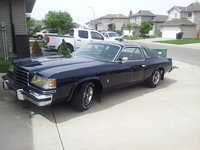 My Baby — Bought this car off the car lot in 1979 and have had it ever since. Love the looks and ride of this car, handles and rides very smoothly. Would have a hard time parting with this car if it came down to it
Primary Use: Sport/fun (spirited driving, track racing, off-roading, etc.)
Magnumguy360

writes:
Pros
Already stated___Great Car
Cons
Slow steering ratio_should be much faster for big car

Overall Excellent Value For The Cost. Wish I Had Bought 2 Of Them!!! — Best car I've ever had, Ultra dependable and best riding on the open highway. Great performance for a smog ridden 360-4bbl V8. Probably the best styled car for its era with the cord grill and covered lights, raised/sculpted side panels. Inside—full instrumentation was included, not just a bunch of idiot lights which really gave it full interactivity with the driver.
Primary Use: Family transportation
RandyNBama

writes:
Pros
Keep These Classics Alive Very Good Automobile
Cons
I need Parts Car Contact me rds2366@hotmail.com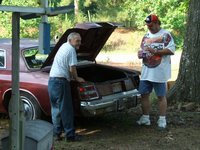 Will Never Be For Sale Will Continue To Keep This Car Running And Driveable — There is nothing i dont like about this car, It is a head turner and its not everday you pull up beside one at a redlight. And if you do dont try it cause they are pretty Fast!!!! I need a parts car contact me at rds2366@hotmail.com
Primary Use: Commuting to work
choward

writes:
Pros
Today's gearheads don't know what the car is; unmistakably styled vented front nose; son of the Charger was produced too late in a difficult decade!
Cons
None. Loved it since I saw it when I was 15 yrs old. I am now 48!

Unmatched Style Never Achieved The Fame It Should; — I have owned my '79 Magnum since 1980. It was a GT Package w/ 318cid. White with Red stripe. It now has a 1968 440cid, 727 trans w/ 3:78 rearend. Driven daily to college, now has 72K original miles.
Primary Use: Commuting to work
Displaying 1 - 10 of 11 1979 Dodge Magnum reviews.
Looking for a Used
Magnum
in your area?
CarGurus has

1,389

nationwide Magnum listings starting at

$3,500

.