1977 Pontiac Firebird
User Reviews
1977 Pontiac Firebird
Review Ratings
Average Ratings from

15

reviews
Performance:
Appearance:
Build Quality:
Overall:
Review Highlights
Click to filter reviews below
Displaying 1 - 10 of 15 1977 Pontiac Firebird reviews.
Ms_Illusion_1974

writes:
1977 Pontiac Firebird
Review
Pros
Just purchased this car off Ebay, it was someone local within 100 miles so I had the chance to see it first before bidding-The interior is excellent, runs and drives okay-It is a good driver,,doesn't look bad from 50 feet of,,and she is my new "project car" for 2014-
Cons
The previous owners, have modified it, and really didnt know what they were doing, paint job is terrible, front door fender needs re-done there is a gap .The also forced down the hood, bending it in the middle, but I got a shaker hood and scoop with the deal so I should be ok- They also put a 1980 tail lights-bumper cover on it, and it does not line up correctly and looks like junk-
So as I said, this is my project car 2014- I will drive it a bit, this summer, to get an idea where I want to go with it, when I start restoring it,,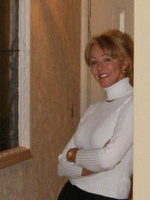 My 1977 Black Firebird, Soon To Be" Transam"ed- Watch The Progress — The over all body appearance as the former owners tried to modify it, the past several years, and did what looks like a spray can paint job, of a gloss black,the front driver side fender and the driver door gaps, looks like the fender may be an aftermarket, and we all know how some of them mount in,,,they added a 1980 rear bumper, cover, and tail lights, which wasn't mounted right, Big gaps, lots of cracking paint, sun warped, and looks hideous- This was bought reasonable, and I seen that is was a basic easy project,,the body is pretty decent, minor rust, surface bubbling,,alignment issues on the body fenders, door, and tail panel,,but nothing overwhelming at this point- I will take her out driving this summer, as she handles pretty well, new tires, new brakes,,ect, no handling issues,gas mileage is terrible,,maybe 14 miles to the gallon, ,,just far from pretty when you get up close,,but 50 feet and a few beers improves the looks immensely. So keep watch, as I slowly start to get ideas, and she will be taken in our shop late October, and tore down for complete body paint and repair, and the correct doors, fender, and tail panel will be re-mounted, then flares, spoilers, and decals added to customize her into what I want- It has been a few years since I had a project car, and I am glad that I found this one- and I will be able to enjoy it a bit as a driver,, not pretty,,,yet,, but watch and wait to see what happens the next 12 months on it-
Junqueboi

writes:
1977 Pontiac Firebird
Review
Pros
Everything -- although this is one of my daily drivers, I'm an enthusiast so this review would be highly biased.
Cons
Brittle plastic interior pieces are not reproduced in light blue.
These will rust if stored outside.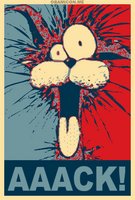 Perfect In Every Impractical Way — My first car was a light blue '78 Firebird Esprit and since then, the '77 - '78 Firebird has always been my favorite vehicle. Whatever review I type will be highly biased due to my attachment to these cars: I own several and do a majority of my own work. If you are looking for a fast, reliable, economical vehicle that seats more than two people, a newer import would be your best bet. Anyway, this review automatically shows a pic of my '78 model despite the "review" being for my slightly rougher '77 example. So I'll just make this a vague generic review. The Skybirds handled reasonably well despite not having a rear stabilizer bar. Acceleration is a bit dismal with the V6 but the 305 2barrel engine available in '78 isn't bad. The 350 Pontiac (1977) and 350 Chevy (1978) are a bit better but are probably in current-Honda-Civic hp territory. Most cars were ordered with the automatic but a few 3-speed and 4-speed cars made it out the door. Ergonomics are just perfect: the floor shift falls right where my hand rests normally & the uplevel Esprit interior is attractive and comfortable...although finding one without disintegrating interior plastic is quite difficult. The light blue plastic cannot survive UV exposure for long. Everything is optional and survivors are spread across the board. The base instrument cluster consists of a speedometer and gas gauge (lights for everything else) and a radio was optional. Every car is rare because all options are ala carte so these Firebirds are like a box of chocolates.
Primary Use: Commuting to work
Colby

writes:
1977 Pontiac Firebird
Review
Pros
It was a cool car and if you owned you were too!
Cons
Definately Gas Mileage.
This Is Overall A Pretty Great Car. — For likes it had a lot of power, Great looking car, handled great, and siunded great. For dislikes there are very poor gas mileage and it was automatic ( I much prefer manual) when it came time to change the tires they costed an arm and a leg.
Primary Use: Sport/fun (spirited driving, track racing, off-roading, etc.)
David8916

writes:
1977 Pontiac Firebird
Review
Pros
Restored into a Drag Car. Power is awesome, great looking car
Cons
hump in middle makes back seat action uncomfortable, but not impossible....
Great Car That I Restored — Simple, good looking car. RTS Radial Tuned Suspension, fancy name for this car has shocks and springs. Performance is great, great handling, interior was nice for the time and still looks good, but with all F Bodies, the dash rusts near window and roof supports. Since car was a Unibody, visible cracks started on roof from torque of new engine until we installed subframe connectors and 12 pt rollcage.
Lnny

writes:
1977 Pontiac Firebird
Review
Pros
nice looking sports car
beautifully decorated by Pontiac
muscular looks
Ah Yeah! The Pontiac Firebird T-top — I am really excited over this vehicle because it is the most original vehicle my family has ever owned. Not only was it a red sports car, not only did have the awesome T-top, not only did it have that distinctive bird-like tail in the back but it had the famous Firebird insignia all-over-the-hood! This was definitely a car for men and an inspiration for all those dukes of hazzards that want to drive on the dusty roads. The sports car was so badass, my dad entered it in West Virginia Smokey and the Bandit type of race. Yes, this was around the time when those races were real: legal or not, it must have been exciting to own this car in its hey day. And I was told by my dad, he placed in this 'Fast and Furious' type of shindig. Way cool! It met its end, when my mom totaled it into a telephone pole. They need to remake this vehicle exactly as it was.
Primary Use: Sport/fun (spirited driving, track racing, off-roading, etc.)
Jim

writes:
1977 Pontiac Firebird
Review
Pros
the torgue is about 560 ft/lbs,and the horsepower is about 550
Cons
it does like to use fuel,,,lol
I Am Glad That I Deceided To Keep It Forever, Way Back In 1977 — Pontiac had an oiling problem with their 400 ci engines,, mine spun a bearing at 3000 rpm,,so I got a 455 for it,,and now it makes over 500 hp. After 33 yeears, I have to fix a couple of areas on the body, but it will be the same colour when I am done
Primary Use: Commuting to work
Chad

writes:
1977 Pontiac Firebird
Review
Pros
for the classic muscle feeling
Great Car For An Enthusiast — looks good stock, definately good performance for the time period but not up to par for some of todays performance cars. some suspension work and upgrades to the motor and it would be a monstor on and off the track.
Primary Use: Sport/fun (spirited driving, track racing, off-roading, etc.)
Nancy

writes:
1977 Pontiac Firebird
Review
Cons
rear wheel drive in the winter
Donnie

writes:
1977 Pontiac Firebird
Review
Pros
Its a fun car to drive.
Cons
She can hold her own.
Fun Car To Drive Around, And I Love The Attention It Gets. — I cant find anything i dont like about it i was the one who put it back on the road. She is solid. body work starts this winter. The car doesn't get enough rpm's to spin tires, but it has a lot of tork. I put a really heavy duty suspension I built in back. the tires are glued to the road.
Primary Use: Sport/fun (spirited driving, track racing, off-roading, etc.)
Jim

writes:
1977 Pontiac Firebird
Review
Pros
The fact that I could buy it in 1977, and still own it in 2010
Cons
jerks that steal pieces off the car, like the mirrors, and the center caps on the wheels
My Baby — Did Burt Reynolds look like he was having fun in "Smokey & the Bandit"? The cars were a blast to drive, and now that I have more power,it should be that much more fun to drive..My car came with the 400 cubic inch V8, but that engine broke, and now it has a 455 with over 500 hp. I have owned it for 33 years, and it needs a bit of body work, & the new headliner installed, and hopefully, that will all be done, early in 2011 My son helped me get the car running again, this summer, and I have no intention of selling it. He would be disappointed , after all his hard work, if he did not become the heir to this car The body style was loved by a lot of people and it survived from 1970-1981. A lot of these cars were Trans Ams, but mine is a Formula,so that makes it more rare,and at present, it has 36705 miles on it.Even the belts and hoses are original.
Displaying 1 - 10 of 15 1977 Pontiac Firebird reviews.
Looking for a Used
Firebird
in your area?
CarGurus has

732

nationwide Firebird listings starting at

$2,000

.