1965 Dodge Dart
User Reviews
1965 Dodge Dart
Review Ratings
Average Ratings from

4

reviews
Performance:
Appearance:
Build Quality:
Overall:
Displaying all 4 1965 Dodge Dart reviews.
SedaliaSue

writes:
Pros
Very nice appearance and this same style of car was used on Dodge Dart's advertising brochure. It was a real classy car. Dodge called it their "Little Imperial".
Cons
Because of it's reliability, it was often abused and left as is until it was hauled off to the junk yards. Rare to find one in good condition.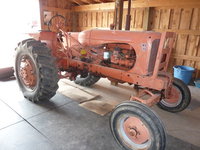 A Dependable Chyrsler Product — Given to me as a graduation present by my folks, it took me from WI to CA and eventually to CO, where it was coddled, wrapped in a warm blanket and garaged for over 20 years. Never gave me any trouble and could always depend on it starting up, even in the coldest winter day.
Primary Use: Commuting to work
DDDave

writes:
Pros
273 is a powerful engine for this light weight car and 4bbl carb will snap your head back when you floor it!
Cons
Tortion bar suspension is not such a good deal, can get springy on corners. 9 inch drums are not so hot with this much HP, disks were available then and should've been included.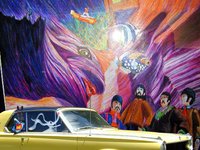 I Call It My "not A Mustang" (nothing Against 'tangs But They're Everywhere) — You don't see these everywhere, especially w/ all this trim. They are essentially Barracudas but don't get the same love- and I like the underdogs. Even stock I can smoke most cars on the street including the new Chargers! (That was FUN!) There are no seat belts in the back seat so I'm going to add them, easy job. Not as easy as switching front drums for disks will be. Engine runs cool at prolonged high speeds, (San Diego to L.A. at 90-130) Temp gauge never went over 1/3 and car practically floated, loves the highway! Always gets thumbs up from strangers everywhere it goes. Fun car!
Julie

writes:
Pros
Wagon. You could pack a lot of friends in there. It was cute in an retro sort of way.
My First Car... — My first car...Dodge Dart Wagon...manual transmission (3 on the tree)...just $150 back in 1984. Loved the car in despite the clutch linkage breaking 4 times, replacing the transmission, windows were shot out, etc. Of course it had 300,000 miles on it but, it was good deal even back then. I sold it to a friend for $75 who drove it across the US and back.
Displaying all 4 1965 Dodge Dart reviews.