1959 Chevrolet Impala
User Reviews
1959 Chevrolet Impala Review Ratings
Average Ratings
from 5 reviews
Performance:
Appearance:
Build Quality:
Overall:
Displaying all 5 reviews
tenspeed

writes:
1959 Chevrolet Impala Review
Pros
Affordable for a high school kid with a grocery store job.
Plenty of room for six people.
Cons
Rear end styling - ugly cats eye tail lights
A white whale of a car with a turquoise interior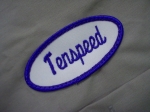 1959 Chevy Impala — Slow and bad handling. The worst styling of the era which earned it the lowest selling price. Drum brakes all around that were good for one hard stop. A challenge when it was time for the yearly inspection. It was towed out of the driveway when the transmission failed.
Primary Use: Commuting to work
Statguy

writes:
1959 Chevrolet Impala Review
Pros
This was my all-time favorite car - a white '59 Impala 2-dr. hdtp. The styling was great, with the cat-eye taillights and what seemed like an ocean of sheet metal when you looked out the back window. I thought it was the best looking American car model that year and possibly the best Chevy styling ever. I'd love to own one now!
Cons
None back when I owned it in the late '60's. I very recently saw a video showing how far we've come with respect to safety; in a recent video of a head-on collision between a 2012 Chevy Malibu and a '59 Chevy 4-dr sedan, the Chevy folded up like an accordion. (Back then, safety was not the major selling point.) So if you have one, drive defensively!

It Was My All-time Favorite Car (and I Have Had Over 30). — Styling -- 5 stars -- especially the Impala coupe. Performance was fine, not outstanding. I had 283 V8, not a 348, so that's what one would expect. If you want a car that will turn heads and continue to appreciate well, a 59 cnvt or coupe will fill the bill.
Primary Use: Commuting to work
texansoulman

writes:
1959 Chevrolet Impala Review
Pros
it gets so many looks when driving, and it runs really fast. their is nothing like this convertible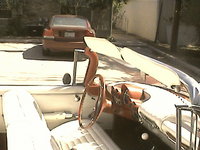 A Very Cool Street Rod Or An Impressive Cruiser. Just A Fun Car To Have — This car is a really neat car to cruise in. the way it handles is good. with the new top and tires you could just tear up some roadways. I wished the original owner had not changed the three deuce manifold but that holley four barrel gives it plenty of gas when you romp on it. now its just a show car or actually going to have the frame off done. after that its to the barrett jackson auction..
Primary Use: Sport/fun (spirited driving, track racing, off-roading, etc.)
John

writes:
1959 Chevrolet Impala Review
Cons
First accident rear end jacked up to high didn't see the corvette behind me.
Rebuilt First Class, First Classic — This was my first car. It was a convertible white with red interior. it had a 327 engin with duel headers and cherry bomb mufflers. Lifted rear end and moonies around. My father and I did a basic rebuild when I was 16yrs old. The best part was replacing the top which neither of us had ever done so it was hard but fun doing it together.
Primary Use: Sport/fun (spirited driving, track racing, off-roading, etc.)
Christer

writes:
1959 Chevrolet Impala Review
Must Have — This 59 Impala is one of kind and i love it big rims, airride and v8 is all you need * Performance – acceleration, braking, handling * Build Quality – cant be better * Appearance – no need * Cost of Ownership – $$$$$ * Fun Factor – sure it have
Displaying all 5 reviews
Ask CarGurus about the 1959 Chevrolet Impala
Average response time:
8.5 hours
,
# of Chevrolet Impala owners:
5,204