Shop For Cars
I'm looking for a
Shopping Tools
Get the facts before you shop with our instant price guidance
and helpful community of users.
Price Calculator

What's a fair price?
Research and Reviews

Real facts from real people
Questions

Ask the gurus
In the Press:







Community
Real users have your back. Get answers for your questions and read reviews to help make the right call.
2011 GMC Sierra 1500 Review
This truck has it all. It is comfortable with plush leather seats and has great features. My favorite is the Bluetooth. Right from my ste...

kulturej
2013 Dodge Journey Review
Blind spots!!!!! Ughhhh With the two far back seats in the up right position, it makes bad blind spots! Its kind of a loud car when you a...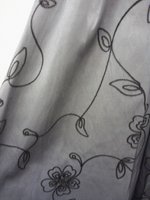 JourneyLover
What is this part called. It has antifreeze running through it

My 6.5 Chevrolet diesel will not start... , I have no power inside when turning the key, no headlights, absolutely no power at all. I have replaced batteries but still nothing... any leads on...
i just replaced my wire houseing for my alternator an got a new alternator for it an my battery is less then a year old but my battery light is still ...

96 Chevy C1500 5.7L Vortec Truck won't start, Replaced Fuel Pump, Filter & Has Spark. Hey everyone, I have a 1996 Chevy C1500 with a 5.7L Vortec, I got the truck recently and was told it just needed a Fuel pump, I replaced the Fuel pump...

tr hotter but not boiling hot gs from 150 to 240 back and forth sets around 210 most time I have a 98 dodge ram I bought week ago used it has the v6 3.9 ltr engine in it it begain to run little hotter then normal after a friend had look in ...

Research
Not sure where to start? Take a look
at our most popular cars.
Popular Sedans
Popular Minivans