Shop For Cars
I'm looking for a
Shopping Tools
Get the facts before you shop with our instant price guidance
and helpful community of users.
Price Calculator

What's a fair price?
Research and Reviews

Real facts from real people
Questions

Ask the gurus
In the Press:







Community
Real users have your back. Get answers for your questions and read reviews to help make the right call.
2011 BMW 3 Series Review
When the transmission is set to "sport" mode the car runs aggressively...very nice throttle tip in and shift points. During deceleration th...
Russ
2012 Jeep Grand Cherokee Review
I was first attracted to the Grand Cherokee because it has similar styling to the BMW X5, especially from the rear. After learning about all...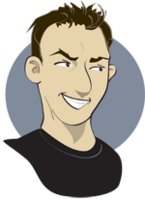 lilkeeler
Key will not turn off I have a 2013 jetta tdi, manual. It will not turn off! They key seems to be stucked. I was able to "kill it" letting go of the clutch while in gear...

My 91 firebird with a 3.1L starts then dies after 10-15 seconds Car runs then dies but starts right back up then dies. Replaced fuel pump and filter same thing. did some checking around and was told it could be the...

speedometer and fuel guage not working disconnected battery to install stereo now speedometer and fuel guage not working

My CHEVY Trans Sport Cranks but wont START....!! She just stopped running after changing new fuel pump did about 100Km Has spark, changed fuel filter,fuel regulator. Check engine light isn't on and...
my wife's 2000 Nissan altima starts then dies,it will keep running if I give it gas for a few seconds.turn it off and start it again and it dies.is th...

Research
Not sure where to start? Take a look
at our most popular cars.
Popular Sedans
Popular Minivans