Shop For Cars
I'm looking for a
Shopping Tools
Get the facts before you shop with our instant price guidance
and helpful community of users.
Price Calculator

What's a fair price?
Research and Reviews

Real facts from real people
Questions

Ask the gurus
In the Press:







Community
Real users have your back. Get answers for your questions and read reviews to help make the right call.
2012 Nissan Sentra Review
I like how this car looks but I think I'm alone in that opinion. A lot of people have said that they think it looks very bland and unstylish...

jtkoelle
2012 Volkswagen Passat Review
Avoid this car - purchasing this car was a huge mistake for me as I cannot get Vista Volkswagen to stand behind the product and repair the d...

Review
rough idle I have had this car since 2007, and got it for a steal for only $800.00 with 80,000 miles on it. But, since I've had it, because the previous owner l...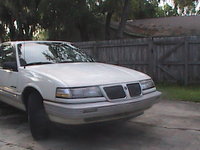 Speedometer doesn't work and transmission doesn't shift gears. The speedometer stays at 0 all the time. When the transmission is in drive it won't come out of 1st gear. Reverse works fine, and if I manually put ...

my radio comes on. but no sound

97 s 10 wont start until i pour a very little gas in throtle body

green sludge in radiator my mechanic replaced a radiator and used blue devil to fix a head gasket leak - also replaced thermostat and upper radiator hose - after test drive c...

Research
Not sure where to start? Take a look
at our most popular cars.
Popular Sedans
Popular Minivans